Safety & Health Policy Statement
Dynamic Heating and Piping is 100 percent committed to a safe working environment for all employees. The safety and health of our employees is the first consideration in operating our business. Without question, it is every employee's responsibility at all levels. To do this, we must constantly be aware of conditions in all work areas that can produce injuries. Our Safety management team provides all required PPE (Personal Protective Equipment) for safety and health, in keeping with the current highest standards.
Our objective is a safety and health program that will reduce the number of injuries and illnesses to an absolute minimum. Our goal is zero accidents and injuries.
"A Safety First Attitude Starts at the top with ownership and is carried down to the jobsites by all office and field personnel"
Our safety and health program includes:
Conducting a program of safety and health inspections with site specific safety plans, regular jobsite safety audits and written inspections.
Regular training and instruction of all employees in good safety and health practices.
Local Union 597 Drug Testing for all field personnel.
All Construction Personnel have been trained with the minimum of OSHA 10 hour and several with OSHA 30 hour.
Member of ISNET World Safety Program.
Member of Three Rivers Safety Program
Member of National Certified Welding Bureau
Member of MCA (Mechanical Contractors Association) Safe Workplace Award 2012 & 2013
Program Goals:
The primary goal of Dynamic Heating & Piping is to continue operating a profitable business while protecting employees from injuries or illness. We feel this can be achieved by delegating responsibility and accountability to all involved in our Company's operation.
(For a complete copy of our Safety Manual, contact our office @ 708.388.8120)
Dynamic Safety Program Features: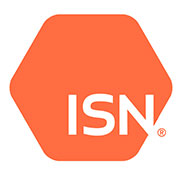 Dynamic Heating and Piping Co. is a member of ISNetworld, which is required while performing services at our Clients: Exxon Mobil, CITGO Petroleum Corporation and AKZO Nobel:
ISNetworld serves as Kinder Morgan's primary contractor information management system. Over the last several years, Kinder Morgan, Inc. has implemented its Contractor Safety Program. The focus is to improve the safety and health of all personnel who work at our facilities and to protect the environment in which we work. An important component is to require that all contractors who provide services at our facilities participate in our contractor safety evaluation program. In order to be considered by Kinder Morgan during the contractor services selection process, each contract company is required to subscribe and maintain a subscription to ISNetworld. For more information: go to: www.isnetworld.com
Mechanical Contractors Association Safe Workplace Award 30,000 – 100,000 hours