Construction Services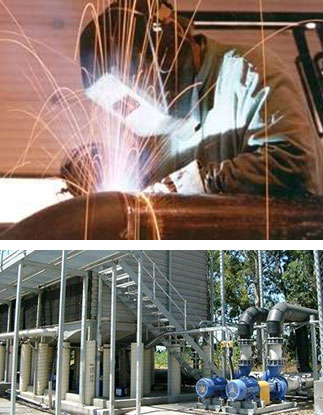 We offer a wide range of mechanical contracting services with many different options, meeting the varying needs of our customers.  We are a solutions driven company that has the resources and experience to resolve any basic and/or unique problem our clients may have. Our staff of skilled individuals will recognize the problems prior to the start of work and implement a complete and lasting solution.  We welcome new and unique projects and challenges for our project team and field personnel.
Basic markets that we service:
Healthcare
Industrial
Commercial Office
Data Centers
Education
Central Plants  Manufacturing
Assisted Living
Services that we specialize in: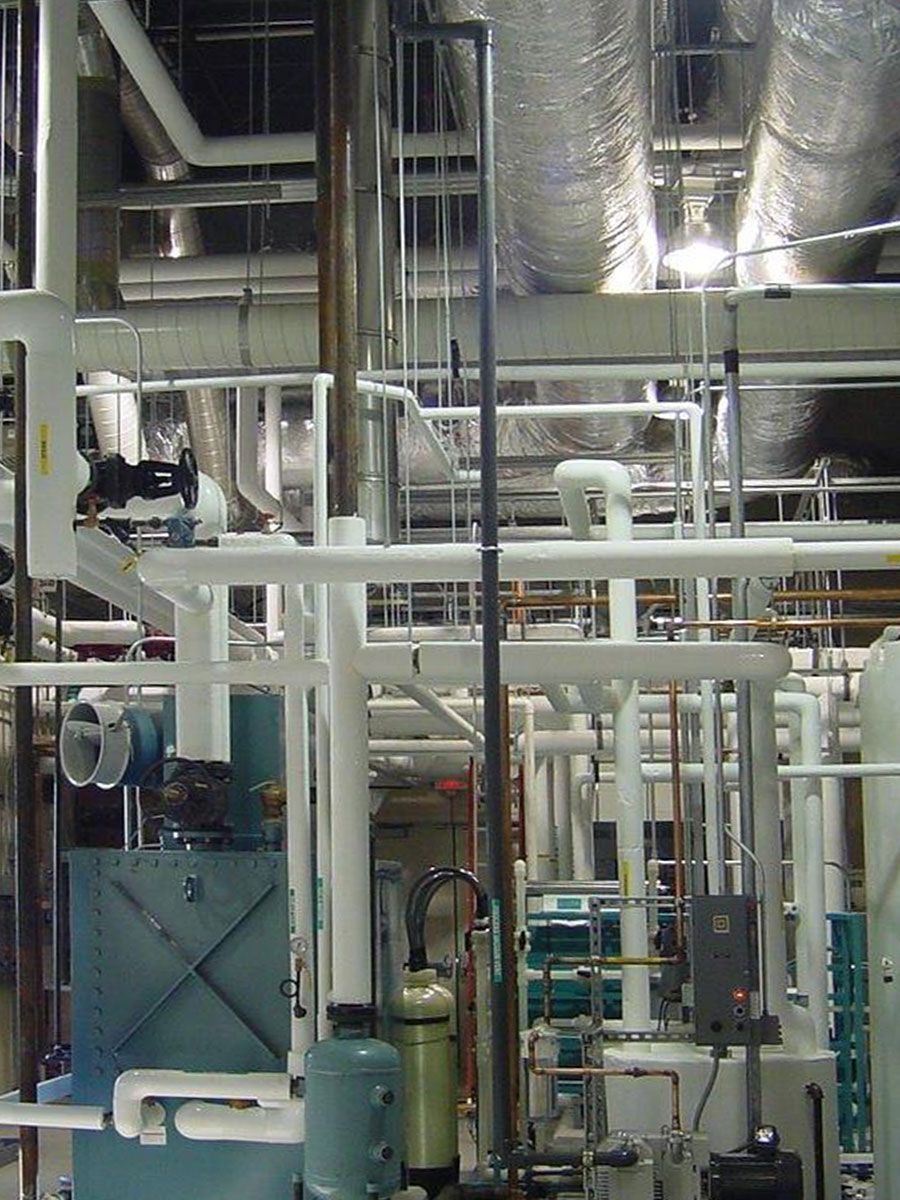 Design/Build – We offer complete design/build project delivery from the concept/budget phase through permitting and into construction and commissioning.  We can also work in a team atmosphere with your architect, engineer and owners representative to deliver a fully coordinated design/assist project that is on budget and works.
Process Piping – Dynamic Heating & Piping has the experience and expertise to meet your piping needs.
Markets we service include: Refinery, Chemical/Petrochemical, Food and Beverage, Pharmaceutical and Microelectronics
Welding Processes include: GTAW, SMAW, GMAW, FCAW and Orbital
Welding procedures in Accordance with: ASME B31.1 and B31.3
Piping Applications for lubrication blending, oil transfer, pigging lines, high pressure steam and steam trace, chilled water, DI/RO water, hot oil, Dowtherm, compressed air and natural gas.
Prefabrication of piping systems both on site and off site. We can also fabricate custom equipment skid packages complete with power wiring and controls.
Ultra High Purity Piping (UHP) – Over the years Dynamic Heating and Piping has successfully completed many UHP projects in the continental United States, including Cleanroom facilities for specialized markets encompassing Microelectronics, Pharmaceuticals, Research and Universities.
Welding personnel and orbital equipment certified for installation of UHP piping systems including hazardous gases, process gases, bio-medical gases and gases used in nano chip and micro chip fabrication.
Completed welding and testing procedures of all UHP installations.
Turnkey MEP Projects – We specialize in "single source" contract projects that include all Mechanical, Electrical and Plumbing trade work. We can provide design-build, design-assist or plan and spec project delivery. We organize each project as an owner/general contractor representative by providing project management, scheduling, coordination and closeout/commissioning for all trades required for a complete project. We are also capable of providing small general contractor services such as structural steel and support components.
HVAC – We have a wide range of HVAC project experience including; VAV systems, central hot water and cooling systems, DOAS systems, water and ground source heat pump systems, variable refrigerant flow systems, critical care heating, cooling and ventilation systems, steam heating and humidification systems, restaurant heating, cooling and ventilation systems, Casino and Assembly Hall systems, DDC controls and retrofit replacements.